I'll have another, Russian. Fashion designer, stylist, trendsetter, anachronic Ulyana Sergeenko has something discretely patrician about her. She's above you. Those red lips and Anna Karenina-type-carriage. Holy hats! And is that a pannier? Her designs are best described as anachronisitc. I know, I used that word twice already, but it's so so goddamn apt. Was she in Dr. Zhivago? Who knows! Anything is possible with Ulyana, whatever the century she actually exists in.
Tweet
Best coffee in the city – Club Sociale in MTL
Working straight from nine-to-five like one of those normal people didn't stop me from keeping a promise. A promise to fuck off with friends on May 2-4. Like that beat up pair of Havaianas, I'm glad I kept it. We drank in parks, and then drank in more parks. Went for poutine both sober and drunk. Never even saw the old port or riot-ridden downtown. It was like May 1968 as we drove into the city on the eve of laws being passed to make it OK for riot police to beat the shit out of students. Red squares everywhere. Karaoke nights and so many goddamn inside jokes about peg legs, tv shows, and the Rhythm of the Night. Amazing.
I wore a pair of cut-off jeans I made and a silk dress I bought at Shoppalu.com – perfection.
Tweet
Anna Dello Russo. Vuitton and an espresso. Can you say, Eurotrash? 
Just last week I got news of ADR's accessory line collabo with H&M thanks to a Fashionights.com post. The promo paraphernalia includes a video interview of ADR as she shows and tells her dollhouse apartment, complete with a fashion 'biblioteque' (a false friend in Italian-to-English: biblioteca = library; libreria = bookstore). Her literal translations made me lol a few times, especially her self-professed mission statement, "I am the guardian of the fashion", which she clearly just freetranslations.com'd in her head from the Italian, "sono la guardia della moda" – which is much more dignified and actually means, 'a fashion gatekeeper' IRL, ADR. See for yourself in the video: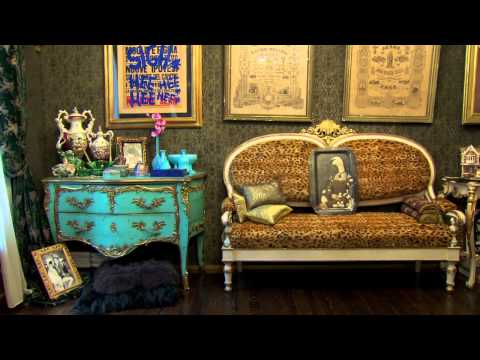 Tweet
September 2011: the first time I heard about Pinterest. I scrolled through the site for about 2.5 seconds, then dismissed it as just another, you know, high-res photos of brides, cupcakes, and everything nice sort of site.
Boy, was I ever wrong.
April 2012: there are whispers that Pinterest might become even bigger than – gulp – Google. And yet, the alleged genius of this so-called digital juggernaut remains mostly undefined. Nir Eyal writes in The Globe & Mail that Pinterest's success resides in an obvious secret: "Pinterest wants its uses to do three things: consume, create and share content."
Read the rest of this article on Toronto Standard here.
Tweet
As you know, I become completely and compulsively enamoured with the novelty of things. One such thing is hairstyle. I've been bleach blonde, jet black, brown, red and purple; short, fringed, extra long and permed. I've tried finger curls, crimping, updos, sock buns, and just last week, I added cornrows to my hair repertoire. Gotta thank Noreen at Gary's Barber  for whipping up this design in under 10 minutes. I paired the braided look with a tight white bodysuit, Did-It-Myself cut-off shorts, tights and utility boots for my Saturday night out. Unlike myself, I forgot to take an outfit picture (gasp!).
Tweet
Eurotrash Wants - every so often I post an image of something that I really want at the moment, my object of desire.
Read the rest of this entry »