A$AP mob. I see a bit of Givenchy in there. This could also be a Calvin Klein ad campaign. Just sayin' 
Whatever, he's a rapper. Again, another great find by Dragnet Magazine's Lauren M. He has gold teeth and drives some pimped out car I can't even pronounce around Paris in his music video for Goldie. Love his Commes des Fuckdown hat and PIGALLE shirt. Like, he could be Parisian. If you see his street style, like the full fur vest he wore on a 106 & Park appearance, you wonder if he has been transported from the Tuileries to NYC  à la Zac Posen coming home all grown up from Paris with big boy style.
Yup.
A$AP Rocky and Lana del Rey have a single together, Ridin'. 
From their video together. Denim on denim, gold on gold. that's amazing.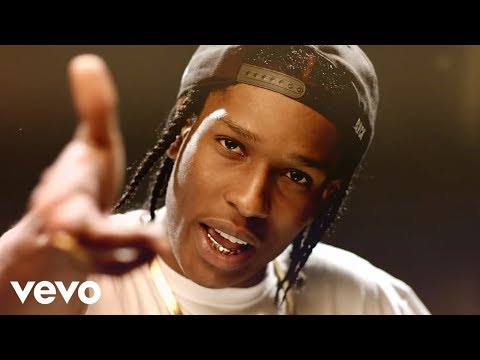 Tweet
More Eurotrash