Perfect. So "I don't give a fuck". Just slipping on my $1400 sweater to hitch a ride on the back of a motorino. um, eurotrash?
I love love love her tattoos mixed with colourful luxe. The YSL clutch just adds that extra "fuck you".
A 1960′s inspired Missoni look. Not a huge fan of the shoes, though. This would've looked great with a pair of Chucks.
Definitely a wild approach to Missoni. This SS2011 collection is already "out there" so she styled the skirt accordingly. Not my kind of style but I think she pulled it off. Not a fan of her shoes, again. I would've paired this outfit with black leather ankle boots by Acne.
Is this Keira Knightley? This dress is absolutely gorgeous. She could have glammed it up by wearing gladiator sandals with straps up her legs and take off that watch! Girl, it's the beach. When the sun goes down, you know it's time to leave for aperitivo.
ugh, perfect job. Hermes bag and belt? no problem.
Here she is, The Blonde Salad. I don't particularly like this Missoni piece. The colour palette is too candy cane-ish. But she styled it pretty nicely with that gorgeous Celine bag. I would recommend this look for a sophisticated girl.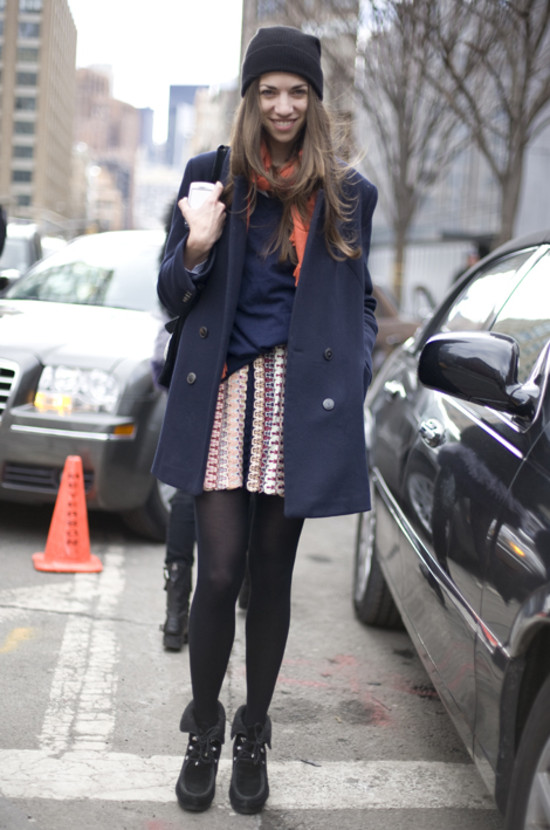 Sweet for winter! Love the pop of colour the Missoni skirt gives this outfit. It seems very nonchalant, as though she wears this skirt on a weekly cycle.
love her outfit! it's adorable, let's face it. She could add a hint of sport by wearing her hair pulled back in a ponytail. yes!
Tweet
More Eurotrash